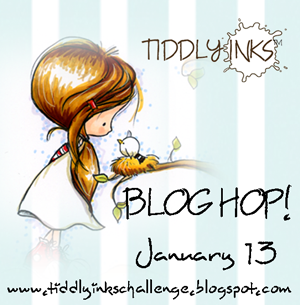 When I saw the announcement about the Tiddly Inks blog hop, I just had to play along. I've been loving these suitcases made with my Ultimate tool and boxer board. I thought Aida would be perfect for the suitcase. I added distress ink around the edges, which I don't usually do, but I love the effect here.
Here's the inside. This paper with old newspapers on it was perfect. I had it in my stash.
I'd like to enter this project in the following challenges:
1. Polkadoodles #2 - vintage/retro
2. Stampin for the Weekend - out with the old - everything I used is at least several months old. I'm on a buying hiatus so I'm all about stash.
Here are the products I used for my project:
Happy Crafting!